Bangladesh helps ONGC Tripura power project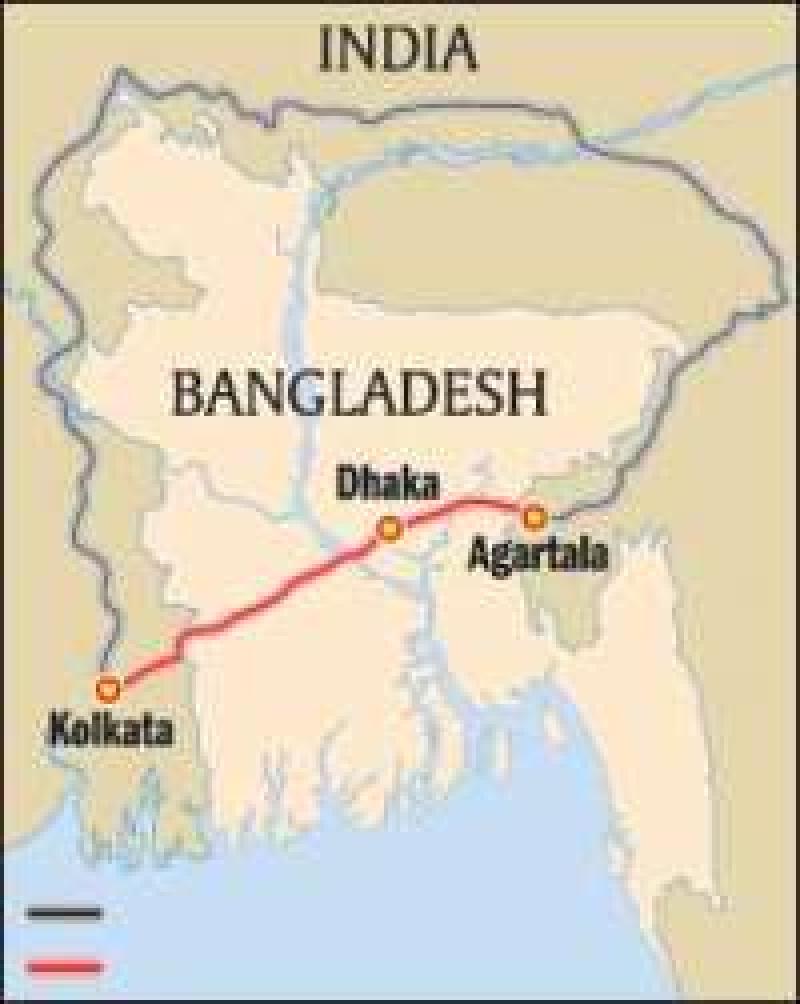 Always nice to see once frosty neighbours warm up to each other and become good friends.
So it is with India's neighbour Bangladesh, which is letting ONGC cross its territory to transport turbines and other unwieldy equipment for a 726-MW gas-fired power project in landlocked Tripura, surrounded by Bangladesh on three sides. Bangladesh gave its formal consent for this transit operation last year, following a visit by ONGC director onshore, and current ONGC interim chairman, AK Hazarika to Dhaka.
The first turbine is on its way from the BHEL workshop at Hyderabad and is expected to reach Agartala next month (April). ONGC's power station in Agartala is being constructed by state-owned Bharat Heavy Electricals (BHEL) for ONGC Tripura Power Company.
BHEL must deliver two 320-tonne turbines and another 92 large-sized 'cargo consignments' to the site by April 2012. From the BHEL workshop at Hyderabad ONGC would have had to cross bad roads and mountainous terrain on a circuitous and risky route through the Indian cities of Kolkata in West Bengal, Guwahati and Silchar in Assam, and Shillong in Meghalaya before reaching Agartala.
"It would have taken us months to cross this terrain," says a relieved ONGC source, "and even then it is unlikely the turbines and some of the heavier equipment could have made it." But taking equipment through Bangladesh reduces the time to just 45 days, including eight days by barge over several rivers.
Equipment will be unloaded at Kolkata port and then taken through Bangladesh before entering Tripura through the Ashuganj River port. In return, ONGC is spending about Rs19cr ($4.2m) to strengthen and widen the Bangladeshi roads over which the equipment will pass.
Bangladesh could also receive electricity from ONGC's new power station in Agartala, when it is commissioned.