Blue Sky lands spot LNG cargo for GAIL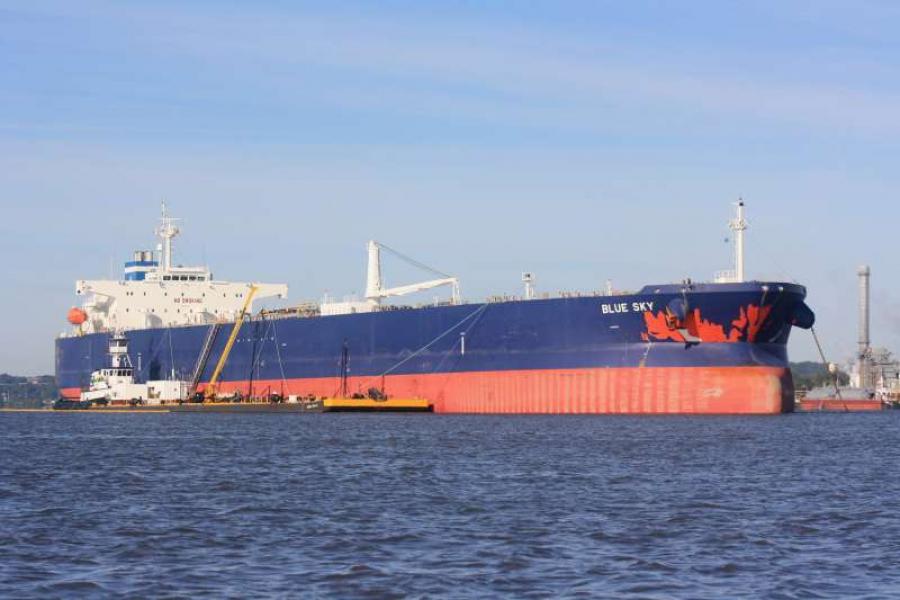 After nearly 10 months, GAIL is back in the spot LNG market.
PETROWATCH learns GAIL and British Gas subsidiary BG India Energy Solutions took delivery of a 143,641-cubic metre LNG cargo at Petronet-LNG's Dahej LNG terminal aboard LNG tanker Blue Sky (left) early on Monday morning (September 20). Flying the Panama flag and operated by Isle of Man-based V.
Group, Blue Sky left Dahej after unloading at 10am on Tuesday (September 21). Blue Sky is the first of three spot cargoes sourced by GAIL and BG from Nigeria LNG.
The second is expected at Dahej at 6am on (Monday) October 4 aboard BG-owned LNG tanker Methane Rita Andrea, flying the Bermuda flag. Methane Rita Andrea has four LNG tanks and a 145,000-cubic metre capacity.
Later that same week, a third cargo from Nigeria LNG will also berth at Dahej. "All three cargoes will be supplied to power and fertiliser companies," says a source, without revealing names.
GAIL and BG are understood to have paid between $8.70 and $9/mmbtu 'ex-ship' for the three cargoes. GAIL's last spot LNG cargo to India arrived on November 23 last year (2009) at $6.5/mmbtu ex-ship at Dahej aboard LNG tanker Castillo De Villa Alba, sourced from Spain's Repsol, after BG backed out of an earlier deal.
Shell and Total's Hazira terminal is also seeing good activity. On September 16, a 135,397.27-cubic metre (60,950.35-tonne) cargo from Nigeria LNG arrived at Hazira aboard LNG tanker Gallina for Total Gas & Power; the French company holds 26% in the Hazira receiving terminal.
Gallina set sail from Bonny Island in the Niger Delta on August 25 and its cargo is reportedly destined for Reliance. Nigeria LNG is owned by the Nigerian National Petroleum Corporation, which holds a 49% stake and partners Shell with 25.6%, Total LNG Nigeria with 15% and Eni with 10.4%.